Cricket Instructions
---
The Cricket Scoreboard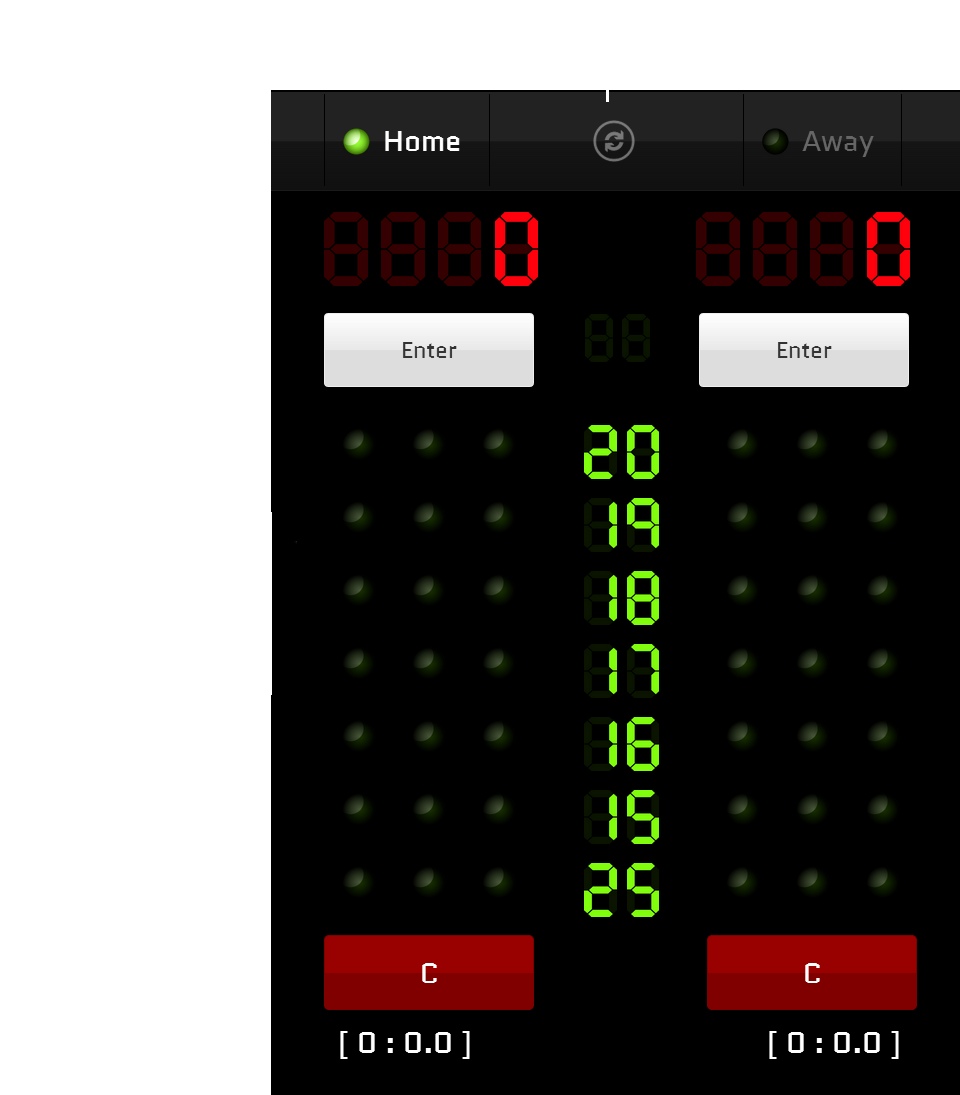 [1] Player Selector

Displays the players and indicates who's turn it is. Click to change player.

[2] Reset Button

Clears the game and resets the display

[3] Points Display

Shows points scored for each player

[4] Enter Button

Enters a turn for the corresponding player

[5] Mark Display

Shows the number of marks scored for each number

[6] Cancel Button

Cancels a players last turn

[7] Game Stats

Game stats for each player [# of darts : Marks per round]. Click to display the full set of game stats.